Department of Justice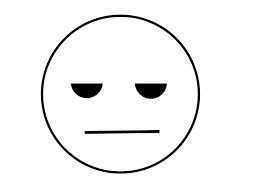 Office of Public Affairs
Conrad Alvin Barrett, 27, has been charged with a federal hate crime related to a racially-motivated assault of a 79-year-old African American man, announced Acting Assistant Attorney General Jocelyn Samuels of the Civil Rights Division along with U.S. Attorney Kenneth Magidson of the Southern District of Texas and Special Agent in Charge Stephen L. Morris of the FBI.
"Hate crimes tear at the fabric of entire communities," said Acting Assistant Attorney General Samuels. "As always, the Civil Rights Division will work with our federal and state law enforcement partners to ensure that hate crimes are identified and prosecuted, and that justice is done."
The criminal complaint was filed under seal Dec. 24, 2013, and unsealed today upon Barrett's arrest. He is expected to make an initial appearance before U.S. Magistrate Judge Frances Stacy at 10:00 a.m. CST.
The complaint charges Barrett, of Katy, Texas, with one count of violating the Matthew Shepard and James Byrd Jr. Hate Crimes Prevention Act. According to the complaint, on Nov. 24, 2013, Barrett attacked the elderly man because of the man's race and color in what Barrett called a "knockout."
"Suspected crimes of this nature will simply not be tolerated," said U.S. Attorney Magidson. "Evidence of hate crimes will be vigorously investigated and prosecuted with the assistance of all our partners to the fullest extent of the law."
Barrett allegedly recorded himself on his cell phone attacking the man and showed the video to others. The complaint alleges Barrett made several videos, one in which he identifies himself and another in which he makes a racial slur. In addition, Barrett had allegedly been working up the "courage" to play the "knockout game" for approximately a week.
The "knockout game" is an assault in which an assailant aims to knock out an unsuspecting victim with one punch. According to the complaint, the conduct has been called by other names and there have been similar incidents dating as far back as 1992.
According to the complaint, Barrett comments in a video that "the plan is to see if I were to hit a black person, would this be nationally televised?" The complaint further alleges Barrett claims he would not hit "defenseless people" just moments before punching the elderly man in the face. Barrett allegedly hit the man with such force that the man immediately fell to the ground. Barrett then laughed and said "knockout," as he ran to his vehicle and fled, according to allegations. The complaint indicates the victim suffered two jaw fractures and was hospitalized for several days as a result of the attack.
"It is unimaginable in this day and age that one could be drawn to violently attack another based on the color of their skin," said Special Agent in Charge Morris. "We remind all citizens that we are protected under the law from such racially motivated attacks, and encourage everyone to report such crimes to the FBI."
If convicted, Barrett faces a statutory maximum of 10 years in prison and a $250,000 fine.
The investigation was conducted by the FBI in cooperation with the Fulshear and Katy, Texas, Police Departments as well as the Drug Enforcement Administration. The case is being prosecuted by Civil Rights Division Trial Attorneys Saeed Mody and Olimpia Michel and Assistant United States Attorneys Ruben R. Perez and Joe Magliolo in cooperation with Ft. Bend County District Attorney John Healey.
A criminal complaint is merely an accusation of criminal conduct, not evidence. A defendant is presumed innocent unless proven guilty through due process of law.