Manhood locked, man accuses wife of witchcraft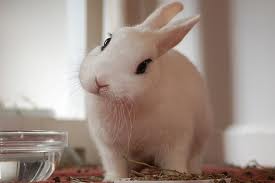 AN elderly man has sensationally claimed that his wife is behind his manhood dysfunction, the H-Metro reported.
For the past two years Watson Chinofamba's manhood is failing to rise to the occasion and he claims that his wife Moddy Chinofamba took his undergarment and tore the centre off in what he believes was a ritual.
Watson has not bedded his wife since then.
"Chinhu changu hachisi kuita zvakanaka.
"Ndakaona bhurugwa rangu remukati rakachekwa rine buri pakati.
"Akati aishandisa bhurugwa rangu sechikorobho.
"Most of the times she will be in Botswana and rarely returns home so I ended up bedding our maid because she is the one who had been cooking for me for eight months when my wife was away.
"She denies me my conjugal rights accusing me of being HIV positive. I am a man and I have needs so you can't blame me for bedding the maid.
"Now she says that her womanhood is discharging some fluids which I do not understand where she got all that from because I no longer have sex with her," he said.
He also accused his wife of refusing to be a housewife alleging that she might have an affair in Botswana since she does not want to stop her trips.
"I even tried to engage her pastor to talk to her about her trips to Botswana but all efforts were in vain. She assaults me and I have scars all over my body from her beatings.
"She claims that I sexually abuse her but there is no way I can do that because my manhood is no longer functional. She also says I call her a witch yet she is the one who told me that their family had witches after her father died mysteriously," said Watson.
Moddy disputed her husband's version of the story saying Watson is abusive and was trying to find a way out of the allegations.
"He insults me calling me a witch in the presence of our children and he hates my relatives because he says that they are witches and wizards.
"I do not know if I have ever killed any of his relatives which cause him to accuse me of witchcraft," she said.
Moddy further stated that her husband forces her to have sexual intercourse with him and sometimes assaults her.
"He forces me to have sex with him and I would like that to stop because there are some things that cannot be forced. He impregnated our maid who was just a child and since then I find it difficult to bed him.
"He no longer takes care of the family responsibilities as he has stopped buying food and clothes for the children. We used to help each other financially in the past but now he is making it difficult by barring me from going to Botswana," said Moddy.
Watson and Moddy revealed their family secrets at the Harare civil court where Moddy sought protection against Watson.
Presiding magistrate Yeukai Dzuda granted the protection order in Moddy's favour.