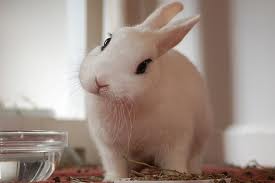 A 17-YEAR-OLD former Cowdray Park Secondary School student is suspected to have been initiated into Satanism after she went out with her South Africa-based friends to a New Year's Eve party and returned claiming she wanted to eat her mother's brains and suck blood from of her sibling's private parts.
The juvenile returned from the party with an unusual behaviour, telling her parents how the Biblical number of the beast 666 worked in the spiritual realm and claiming she had her own code that she used to get into her mother's brain.
This raised alarm among the neighbours, who told her parents that her actions were synonymous with Satanism and that they should call for spiritualists' intervention to solve the matter before she got worse.
Talking to Southern Eye, the girl's mother said her daughter had been expelled from Emakhandeni Secondary School after she made death threats to other students.
"I thought she was delivered long ago because this is not the first time it is happening," the mother explained.
"She once did it at her former school and she was expelled.
"This time around it became worse because she was threatening to suck blood from her sibling's private parts and eat my brains."
The mother said her daughter had been normal until her friends asked to go with her to a New Year's Eve party.
"She returned home early in the morning and started cleaning. After a while she locked herself in her room and we heard her scream. That is when she claimed she saw a snake under her bed and she immediately started saying she wanted to taste my brains and suck blood," she added.
The mother called for the neighbours, who witnessed the girl moving like a snake and called the nearby pastors who prayed for the girl.
Pastor Elias Mwizha of the Apostolic Assembly church said the child was initiated into Satanism through sex, because they had noticed sexual demons as they prayed for her.
"I personally hope that she has been fully delivered. It is only a matter of time that she recovers," Mwizha said.
One of the neighbours blamed her South Africa-based friends, saying they were responsible for her actions and they were never seen after that night.