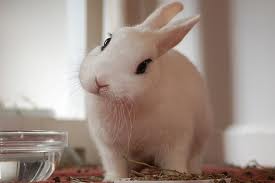 The alleged serial killer, Alois Tapiwa Nduna (26) who is also known as Jackson Moyo today appeared in court facing five counts of murder.
Nduna, who was arrested in Mvuma, made headlines for raping, killing and sucking blood from his victims as well as confessing to 12 murders in different parts of the country.
The self confessed serial killer was not asked to plead when he appeared before Gweru Magistrate, Mrs Judith Taruvinga for initial remand.
He was remanded in custody to 26th of May.
Nduna is also said to have caused a stir in the cells when he vomited blood and started to clean it using his mouth.
His shirt had fresh blood stains when he appeared before the Magistrate.
The state led by Mr Pride Gomera alleges that on the 23rd of March 2015 in Mvuma, Nduna allegedly raped and killed a milk vendor, Privilege Mutara before dumping her body in a nearby bush.
The following day Nduna also attempted to kill Gladys Gwasunda who works for Chicken Slice in Mvuma.
He tripped her to the ground and chocked her but luck ran out for him when a passerby heard her screaming and came to her rescue.
On the 14th of April 2015, the accused met the now deceased Rita Phiri along a footpath between Zvishavane Hospital and Prince Street in Zvishavane.
The court heard that Nduna proposed to her and offered to pat $3 for sex to which she agreed.
The state said the two went to a secluded place and had sex after which Nduna strangled her and dumped her body in a nearby bush.
It was later discovered by passersby in an advanced state of decomposition.
Nduna is said to have committed similar crimes in Hwange, Bulawayo, Chipinge and Masvingo.
He claims to be an agent of a satanic cult which thrives on human blood.