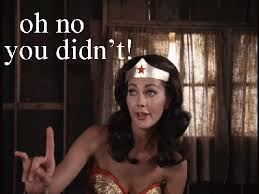 Okada man, housewife caught making love in bush
BY CHIDI NKWOPARA
OWERRI—A mild drama played out in Orlu, ImoState, when a commercial motorcyclist, a father of two (names withheld), was caught pants down making love to a married woman in a lonely bush.
While the 45-year-old housewife was making a case of rape against the randy motorcyclist, the 30-year-old man insisted that the woman was his concubine.
Giving account of what transpired to the police, the woman said she engaged the motorcyclist at Orlu to take her to her matrimonial home at Obibi-Ochasi.
She said when they got to a solitary area along the route, the man stopped ostensibly to ease himself.
She further told the police that while she was waiting for him to finish easing himself, the man emerged and started asking that they sleep together, adding that when she refused the amorous advance, the man grabbed her and forcefully lifted her into the bush.
The woman equally claimed that the rapist tore her inner wears to shreds, over-powered and raped her.
In his defence, the man claimed that the woman had been his concubine for years, adding that he had previously had fun with her at different times and places, including the spot where they were caught in the act.
He also claimed that he called the woman on her mobile line and asked her to meet him at the agreed spot in Orlu.
The man also claimed that when they got to the bush, the woman stripped herself naked, spread her wrapper on the ground and laid down before he started the act.
The randy motorcyclist, however, agreed that along the line there was a minor misunderstanding on the amount he should pay after they had satisfied themselves.
While the man claimed that the woman was asking for N500 for the service, he offered N200, which he said was the only money on him at the time.
Vanguard equally gathered that plan was in top gear to arraign the alleged rapist in court to face trial.
– See more at: http://www.vanguardngr.com/2013/09/okada-man-housewife-caught-making-love-in-bush/#sthash.vU413Umg.dpuf