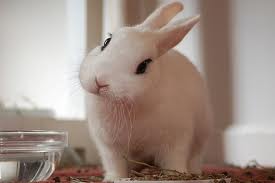 AN action-packed drama reportedly punctuated a traditional male circumcision ceremony in Matanjeni Village, Mbembesi area, Matabeleland North Province when a man allegedly brutally attacked another following an altercation over missing foreskins.
The two, Vusa Mthamboand Ndumiso Hadebe, whose ages were not given and are neighbours. The former viciously attacked the latter with a knobkerrie all over the body following a misunderstanding which was sparked by the alleged disappearance of foreskins.
It is alleged that as a result of the brutal attack Hadebe lost two front teeth and sustained severe injuries all over the body.
He was taken to United Bulawayo Hospitals where he was reportedly admitted for a couple of days while receiving medication.
According to reports on 9 August, both Mthambo and Hadebe were among a group of locals from Matanjeni Village who were attending a traditional male circumcision ceremony.
It is alleged that at around 4am, a misunderstanding erupted between the two after an unknown number of foreskins, which had been removed from the boys who had gone under the knife, went missing.
It is reported that after the disappearance of the foreskins, there were accusations and counter- accusations between Mthambo and Hadebe.
In a fit of anger Mthambo armed himself with a knobkerrie and allegedly assaulted his neighbour all over the body.
He was reportedly accusing him of disrespecting him by claiming that he was the one who was responsible for the disappearance of the foreskins.
Hadebe reported the matter to the police leading to the arrest of Mthambo. For the office he was brought before Bulawayo magistrate Witness Mtetwa who was sitting at Mbembesi Circuit Court.
Mthambo, who is facing a charge of assault, was not asked to plead and was remanded in custody to 29 August.