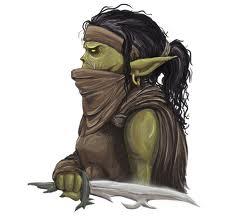 Haunted family celebrates as male goblin relocates
A MARANGE family which spent more than three months in abject turmoil and torment by a male goblin which belonged to Lovemore "Bvuma" Chingoma has finally found peace after the mulish creature departed Phyllis Chadzingwa's homestead to "face" its owner.
The goblin could demand sex from different women as well as destroy property, pour urine and defecate on a 43-year-old widow whose daughter was occasionally possessed by the goblin's spirit.
It also killed various livestock and emotionally harassed Chadzingwa. The goblin could talk, sing or whistle to anyone, but no one could physically see it.
It unceremoniously left the homestead late last month, thanks to the exorcising powers of a prophet in the village only known as Masiyakurima.
The Chadzingwa family is, however, demanding compensation from Chingoma for the property, livestock and food the goblin destroyed as well as psychological and emotional trauma it caused the family.
"We are relieved now. We are happy that the goblin finally departed our homestead and it is now with its owner Chingoma.
"We heard that it is now in Harare where it is tormenting others there. It is also visible and that it is troubling him as well.
"Our children are now free, they are no longer tormented. Prophet Masiyakurima exorcised it and the whole village is now at peace.
"We are, however, planning to drag him to Headman Muchisi's traditional court for compensation.
"We want him to give us back everything the goblin destroyed.
"The goblin emotionally harassed our children, destroyed our pots and various things, killed our goats and sexually harassed other women.
"My aunt (Phyllis) had sleepless nights as the goblin urinated and defecated on her.
"It was an embarrassment. He should not go scot free," said a visibly relieved Miriam Chadzingwa, daughter-in-law to Phyllis.
The goblin at one time threatened to strangle Phyllis because of her "loud mouth" after it felt that its identity was being revealed.