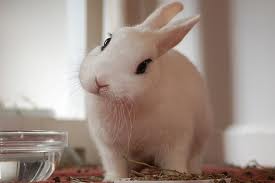 AN eight-year-old girl unwittingly revealed that her mother was involved in an alleged extramarital affair after she asked her father how possible it was for her to have two fathers, since her mother was about to marry another man.
This was revealed after a Bulawayo man yesterday filed summons at the civil court, suing his wife's boss for $10 000, accusing him of adultery.
This comes a few days after he filed summons against his wife case number CC88/2014 at the same court, seeking the dissolution of their customary marriage union and ancillary relief.
Naison Haruzivishe accused his wife Vimbayi Dengeza – who now resides in Old Pumula – of having an extramarital affair with her colleague at Nyaradzo Funeral Services, Maxen Matavo.
In his summons to Matavo, Haruzivishe submitted that he was suing him for wrecking his marriage.
Haruzivishe demanded $10 000 for loss of consortium, because of the "withdrawal of the comfort, society, love, companionship and assistance his spouse was providing before the defendant's unlawful, malicious and illicit association with plaintiff's wife".
He demanded interests at the prescribed rate for $10 000 from the date of service of the summons to the date of full payment.
He indicated that if Matavo defaulted it would be assumed that he admits the said claim and a default judgment should be made.
Haruzivishe claimed that Matavo was in an illicit affair with his wife to a point that when he approached him several times advising him, he continued.
He said the affair had seriously hurt and impaired his dignity by the flagrant adultery and lack of remorse and respect exhibited by the defendant.
In his summons declaration against his wife date-stamped October 9 at the Provincial Magistrates' Court, Haruzivishe said he was customarily married to Dengeza since the year 2006.
He said they had three children together, one born in 2006, the second born in 2011 and the third born in 2014.
He submitted that he had considered Dengeza's actions as inconsistent with a normal marriage, adding that she moved out of their matrimonial home to reside with her parents.
Haruzivishe declared the property they bought together and prayed that the defendant be given part of the property.
"The plaintiff also prays that the defendant is awarded the custody of the three minor children while he is granted access of the three minor children after every two weeks and on alternate school holidays," reads his declaration, before declaring that he intended to pay $100 maintenance.
Haruzivishe is represented by lawyers from Shenje and Company.
The cuckolded man has also filed a complaint with his wife's employer, Nyaradzo Funeral Service, over the alleged extramarital affair.
The complaint – which was sent to the company on October 1 – comes at a time when the couple had been involved in bitter wrangles after Haruzivishe reportedly discovered some WhatsApp messages which the wife exchanged with Matavo on several occasions.
He said he discovered the affair after his eight-year-old daughter asked him how practical it was for her to have two fathers and revealed that Matavo, whom she identified as uncle, advised her that he would soon become her father after marrying her mother.