Couple fights over bed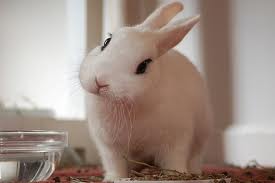 A HOPELY man has approached the courts for a protection order against his ex-wife whom he claims is harassing him.
Mhungura Mire told civil court magistrate Yeukai Dzuda that his estranged wife Pascal Marusitira comes to his house destroying his property and fighting him.
"She is my ex-wife and she is disturbing my peace by coming to my house violently. She destroyed my property the last time she came and I want her to be stopped.
"When we separated I am sure I gave her all her property except for some of her clothes and a solar. I gave her the bed she is referring to and I bought another one. I do not understand what other bed she is claiming I still have.
"I want her to be restrained from coming to my place of residence and to be peaceful with me if she sees me," said Mhungura.
Pascal on the other hand insisted that the bed Mhungura was using belonged to her and that most of her property was still in his possession.
"The bed he is using is mine and I want it back. When I left I left my property and I want my things. He is lying against me saying that I harass him because all along I was in Mutare.
"He is doing all this because he doesn't want me to demand that he brings my child back. He took my child forcibly. Now he does not want me near the house because he wants to keep me from taking everything that belongs to me," argued Pascal.
Dzuda ordered Pascal to keep peace with her former husband at all times.