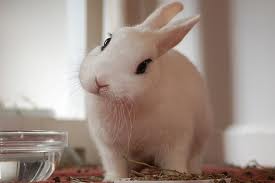 A man from Lwendulao in Hwange who assaulted his wife accusing her of visiting their neighbor has been fined $100.
Norman Njelele (32) pleaded guilty to domestic violence when he appeared before Hwange magistrate Rosemary Dube. The magistrate convicted and sentenced him to pay a fine of $100 or to go to jail for two months.
Asked what had happened, he said, "My wife called me whilst I was at the beer hall and requested that I come home early. She also asked that I bring her a Fanta soft drink. When I came home, I was unhappy to find her seated with her friends next door chatting. After I had my supper I told her that we now had to sleep, but she refused to sleep saying she was no longer sleepy as I had come home late. That's when I got angry and assaulted her. I am sorry as I was drunk."
His wife told the court that it was his habit to assault her whenever he is drunk and that he does in the presence of their 3 months old baby.
Lindiwe Maseko told the court that Njelele assaulted his Princess Ncube (30) on November 30 when he arrived home and found her seated with her
friend in the neighbourhood at 10pm. She was taken to St Patrick's Hospital for treatment and a report made to the police led to Njelele's arrest.