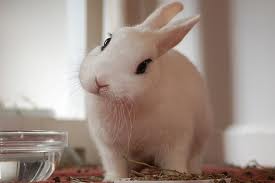 A 31-YEAR-OLD woman narrated before a Local Court in Lusaka that her husband prayed to God each night that she should leave him
This was in a case in which Curloray Shikabeta of Old Kanyama compound sued her husband, Michael Sakala, 31, of Chipata compound for divorce.
She told the court that she would hear her husband at night praying: "Lord, let those who are not part of me scatter."
The two got married in 2013 and have one child.
Shikabeta told Senior Court Magistrate Lewis Mumba sitting with Magistrates Abbishine Michelo and Esther Mulomba at Kanyama Local Court that problems began shortly after they got married because Sakala started chasing her together with her three children from a previous marriage.
Shikabeta explained that whenever they differed, Sakala would slap her in the presence of children and when he called the church elders, he told them that she should leave him.
"When Sakala's relative came from the village, we differed and he slapped me. At night he prayed that "God let those who are not part of me scatter."
She further explained that Sakala always left his sim card with her and when his girlfriend called he would say she just hated them and that she could not beat them because they were bigger than her.
Shikabeta said that they had been on separation for eleven months.
In defence, Sakala said that Shikabeta did not like his relatives as she had already chased away two of them.
He explained that Shikabeta was fond of phoning her parents telling them that she wanted to leave, adding that the church tried to control her but she kept on shouting.
Sakala said Shikabeta squandered the money he gave her to start farming.
Sakala further said that in August 2015, Shikabeta got property and left, adding that such was her habit even from her previous two marriages.
Magistrate Mumba said that the marriage had collapsed irretrievably partly because the couple was of the same age and were fighting for leadership.
He granted the couple divorce without compensation but Sakala was ordered to be paying children maintenance fee of K500 per month. Property acquired during the subsistence of marriage would be shared equally.