A woman, Mrs Lydia Dallah, has told a Jikwoyi Customary Court in Abuja that her husband married her in deceit by concealing that he had a wife and six children.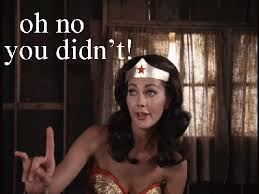 Lydia, who is seeking divorce, said that she knew about her husband, Yakubu's previous marriage after she tied the knot with him.
The News Agency of Nigeria (NAN) reported that Lydia testified in a divorce suit she filed.
"He never told me that he had an existing marriage with six children.
"It was after I got married to him that I discovered the whole truth about him; whenever I told him to let me go, he threatened my life," Lydia submitted.
She told the court that Yakubu beat her with a standing fan for seeking divorce.
"He even destroyed some valuables in the house; I was rescued by our neighbours who heard me shouting and crying out for help.
"I later sought medical attention in a nearby pharmacy, and reported the incident to the police who then invited him," she said.
The petitioner said that she had reported the matter to her family and her church to see if she could get help but to no avail.
"My family and our pastor advised us, pleaded with him and sought to know what he wanted in order to grant me divorce.
"He said that he wanted the two children of the marriage.
"I beg this court to dissolve my marriage and grant me the custody of my children," she, however, pleaded.
The respondent, Yakubu, however, denied many of the allegations.
The Presiding Judge, Mr Labaran Gusau, adjourned the case for continuation of hearing.