An HIV positive Policewoman who was accused by her husband, a teacher based in Gutu of deliberately infecting him with the HIV virus has been acquitted of the charge by Masvingo Magistrate Collert Ncube.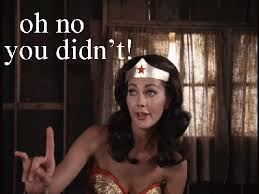 Masvingo Mirror reported that Ncube ruled that it was not conclusive that it was the accused who infected her husband with the virus. He observed that the complainant was also careless in his sexual life and had other partners besides the Police woman.
This therefore meant that the source of the virus could be from other partners other than the accused.
Ncube also said there was no conclusion as to when the complainant got the virus.
He said it was crystal clear that both parties were sexually active before their marriage and said there was no convincing evidence to pinpoint who transmitted the virus, that is when and how.
The Policewoman who was facing the charge of Deliberate Transmission of HIV denied the charge saying her husband was already HIV positive after their brief separation soon after their marriage in 2006. She added that after their brief break up, the husband went on to have unprotected sex with his girlfriend while she returned to her former boyfriend who is also a Police officer and they also had unprotected sex.
Ncube also said the court was left constrained as to who is innocent between the two parties as the complainant also lived a reckless life as he was involved in intimate relationships outside marriage. He went on to say the virus could have been transmitted by a third part.
The complainant told the court that his wife infected him with the virus when they engaged in unprotected sex between the 2007 and 2015 and she was already taking Anti-Retrovirals (ARVs) without his knowledge. This was disputed by the Policewoman who said her husband was fully aware of her HIV status and she also kept her medication in the wardrobe at an open place.