Woman bashed for snooping on hubby's phone
A Harare man assaulted his wife for accessing his mobile phone and going through his messages without his permission while he was asleep. Paul Nyambanyo (52) of Kambuzuma arrived home late and his wife, Zvichanzii Chikata, asked her husband to be intimate with her but he refused and retired to bed. This irked Chikata, who then hatched a plan to go through his mobile phone.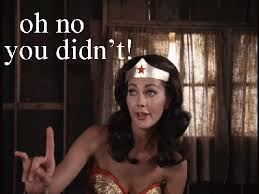 All hell broke loose when Nyambanyo suddenly woke up and saw his wife busy on his phone. Nyambanyo appeared before Harare magistrate Mr Tendai Mahwe charged with contravening the Domestic Violence Act, "physical abuse".
He pleaded guilty to the charge and was ordered to pay $50 fine or risk going to prison for 30 days. Prosecutor Ms Idah Mateke-Maromo proved that on April 25 this year at around 2am, Nyambanyo arrived home and went to their bedroom, where his wife was sleeping.
Chikata then asked him to be intimate with her but Nyambanyo refused and retired to bed. This angered Chikata, prompting her to spy on him since she suspected that he was having an affair with another woman.
Upon realising that her husband was now asleep, Chikata took his phone and started going through his messages. She noticed that he was having an extra-marital affair with another woman after seeing a conversation between the two.
Nyambanyo suddenly woke up and saw Chikata with his phone and this did not go down well with him. He then spit on her face out of anger. Nyambanyo strangled his wife while twisting her hand at the same time in a bid to take his phone from her.
He told his wife that she had no right to access his phone without his permission. After the assault, Chikata rushed to the police and made a report, leading to Nyambanyo's arrest.