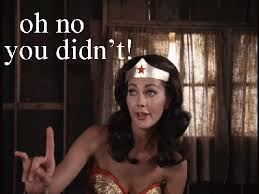 A BULAWAYO man is demanding back more than $700 maintenance money from his former girlfriend after paternity tests proved he is not the father of her son.
Mr Joseph Mazhinji Marikite (36), of Block 59934/2 Iminyela Flats, was ordered by the Maintenance Court in December last year to pay Ms Regina Zima (31) $60 per month for the upkeep of her four-year-old son.
According to court documents, Mr Marikite denied paternity of the child at the Maintenance Court and requested paternity tests.
The court however ordered him to pay for the boy's upkeep pending the paternity tests results, which were availed to the court yesterday proving that he was not the father.
Bulawayo magistrate Mr Victor Mpofu then discharged the maintenance order which means Mr Marikite has with effect from yesterday stopped paying for the upkeep of the child.
"Mr Marikite is excluded with a high degree of certainty," read part of the DNA result report from Unistel Medical Laboratory in Cape Town, South Africa.
Soon after the announcement of the results, Mr Marikite and Ms Zima were advised to agree on a repayment plan and she said she would pay $350 at the end of this month if she is paid a bonus.
Ms Zima, of 43 Stratford in Southwold, would then pay the balance in monthly installments to be decided by the court after she pays the initial $350.
She is employed by the Ministry of Health and Child Care as a general hand at Ingutsheni Central Hospital and earns $280 per month.
Mr Marikite told the court that he was shocked when she told him that she was pregnant despite the fact that he had not seen her for almost a year.