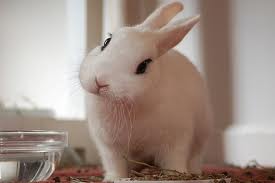 A WOMAN from Makokoba, Bulawayo, will live to regret the day she got married as her husband has allegedly been denying her conjugal rights for half a decade.
Chamunorwa Nyama who is popularly known as Mushona in his neighbourhood, is alleged to have been denying his wife Sithabile Ndlovu, conjugal rights for five years.
Ndlovu told B-Metro of how her husband turned to act as her "brother" in the bedroom. Whenever Ndlovu demands to be intimate, the man becomes angry and thoroughly bashes her, she said.
"My husband is a bus driver and plies the Botswana route. It all started when he came home late saying he had knocked off late. Each time he comes home he will be drunk and frequents drinking places where he spends his money. There was a time when he came home dead drunk and I questioned him about it, but all I got is are bruises on my body after an assault. He also removed my front teeth (showing the gaps). I reported the matter to the police and he was arrested, but our relatives asked me to withdraw the case and I did," she said.
She added that she has on several occasions asked her husband to go and seek help from the traditional healers or prophets, but he has turned down the idea.
"At first I thought maybe there is a problem which needs divine intervention or services of traditional healers, but he refused. Honestly how can a woman live with her husband as if they are a brother and sister," she said.
However contacted for comment, Nyama refuted the allegations levelled against him.
"Those are lies. I don't have problems with my wife. She is the one who has been telling me that she is sick so that is the reason why we were not being intimate. Recently I told her that I didn't come home because the bus had been impounded," he said.