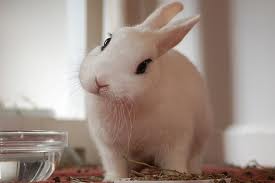 THE Mutare Civil court was left stunned last week after a local man revealed he dumped his wife after she tested HIV positive and was now living with his girlfriend.
This came out after Catherine Mukumbu, 32, dragged her husband, Hither Sibanda, 34, to court demanding $250 monthly maintenance.
Mukumbu told the court she needed the money for the upkeep of their child who is two years old adding her husband went to stay with his girlfriend so as to fix her.
"My husband dumped me because he once told me that he wanted to fix me since we bought a stand and built it together. He wants to take the house and stay with his girlfriend," said Mukumbu.
She told the court that Sibanda is an engineer and earns $1,000 monthly.
Asked by magistrate Yeukai Chigodora why he dumped his wife, Sibanda said she had tested HIV positive whilst he is negative.
"Your Worship I cannot afford to stay with an HIV positive wife whilst I'm negative that's why I dumped her," said Sibanda.
He told the court that he was willing to maintain his child but refused to go back home.
Sibanda offered to pay $100 for the upkeep of his child.
However, the magistrate ordered him to pay $160 with effect of 30 April.