Gweru man fakes own death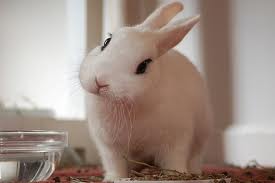 THERE was drama in Mkoba Village 16 in Gweru when a family held a funeral wake for a relative after he allegedly faked his own death before fleeing to South Africa.
Sunday News reported that the incident occurred on Sunday when Emmanuel Maseva of Mkoba 16 disappeared from home and took all his belongings with him before calling his brother John and his in-laws informing them that he wanted to kill his wife before committing suicide.
It is alleged that Emmanuel later called his relatives masquerading as a police officer informing them he had been found dead along Harare-Mvurwi Road and his body had been taken to Parirenyatwa Group of Hospitals awaiting post-mortem.
John confirmed that his brother faked his own death and "mourners" gathered in Mkoba 16 for three days waiting for his body to arrive so that it would be taken to his rural home.
"When we received the phone we did not recognise his voice at first. He informed us while pretending to be a police officer that his body had been found along Harare- Mvurwi Road and had been taken to Parirenyatwa Group of Hospitals mortuary. We then mobilised resources and hired a vehicle to go and collect his body while other relatives were making burial arrangements.
"We, however, could not locate his body for three days and we searched in other hospitals in Harare but to no avail. We then made a follow-up with the police but they had not received such a report," he said.
John said Emmanuel later called on Thursday informing his relatives that he was alive and was on his way to South Africa.
"He called on Thursday and told us that he was still alive. He was then spotted in Beitbridge," he said.
John suspected that his brother could have developed a mental illness due to depression.
"We are looking for him, he might have development a mental illness. We want to take him to hospital," he said.
=