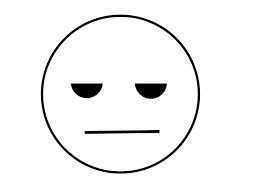 A 34-year-old Chipinge man butchered his ex-wife and her mother after she had refused to have sex with him.
Richard Pindeni of Tambukirai Village Chief Musikavanhu, Chipinge murdered
his ex-wife Kudziyembedza Mamutse (30) of the same village and Grace Mamutse (68) of Chikwari Village. The incident happened last week Saturday at around 7 pm.
It is alleged that Richard was previously married to Kudziyembedza before they separated about six months ago. The two separated over a long standing dispute and it was Mamutse who left her husband since she could not stand the physical and emotional abuse from him.
On the fateful day Richard proceeded to Chikwari village and approached Kudziyembedza who was sleeping alone outside her hut since it was hot. Pindeni, who was armed with an unknown weapon, struck Kudziyembedza three times on the head, elbow, wrist and she died on the spot.
Deputy Manicaland police spokesperson, Assistant Inspector Luxson Chananda said that after attacking Kudziyembedza Richard entered inside the hut where Grace was sleeping with her two grandchildren and he struck her three times on her head as well.
He said that when she tried to resist, he informed her that he wanted to kill her just like what he had done to her daughter for refusing to go with him at his house. He told her that he was angry because her daughter had refused to have sex with him.
"He again struck her twice on her head and the two children who had been awakened by the noise started crying, calling for help from other villagers. Richard ran away leaving the two women in a pool of blood.
"Chipo Muyambo, the neighbour heard the boys calling for help and she rushed to their homestead. On arrival she found Kudziyembedza and Grace dead.
"The two children narrated how the accused person who is their father had killed Grace. Chipo alerted other villagers before making a police report", said Asst Insp Chananda.
Pindeni is still at large.