•I was only playing with her —Suspect
A 47-year-old bricklayer has been accused of defiling an 18-months-old baby of his neighbour.
Lagos Metro gathered that the little baby had gone to play with the bricklayer's children, when the bricklayer allegedly inserted his fingers into her private part.
The accused person, Emmanuel (surname withheld), however denied the accusation, insisting that he was only playing with the baby.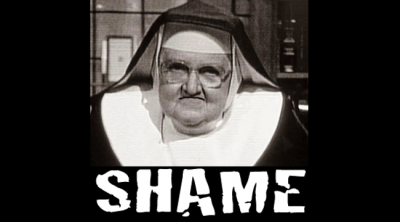 Residents of Owutu area of Ikorodu, where the incident took place were thrown into disbelief, when the mother of the baby raised the alarm, that her daughter had been defiled.
A resident, Tokunbo told Lagos Metro that "It was on August 3rd, when we heard noises on Adebayo Street and we were told that the man had defiled a girl of less than two years of age. We tried to settle the matter but the man insisted that he did not commit the offence while the mother kept claiming that the child had been defiled."
The accused person speaking with Lagos Metro said, "They used to come and play in my apartment but on that day she was the only one that came and my children were not at home. We were in my room, when the mother shouted her name and I told her that her baby was with me and they both went away.
"After about 30 minutes, the woman came back and accused me of inserting my fingers in the little girl's private part and I denied it."
Emmanuel also said, "Look at my fingers. How can these fingers enter the private part of that small girl? I don't know what I have done to the woman."
The state police commissioner, Fatai Owoseni stated that the man was arrested after the little girl was examined by the police at Owutu police station, where the case was first reported.