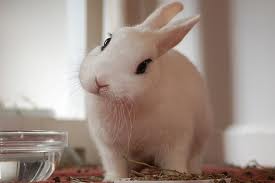 A BULAWAYO man left a court in stitches when he said he used mbanje to chase away goblins and evil spirits.
Future Ngarife, 27, of Number 5088 Gwabalanda, appeared before Western Commonage magistrate Willard Maphios Moyo on Wednesday facing a charge of possessing drugs.
He was found guilty and sentenced to three months in prison. Two months were suspended on condition that he performs 105 hours of community service at Mafakela Primary School in Gwabalanda.
Margistrate Moyo said he had taken into consideration that Ngarife pleaded guilty and was a first time offender.
Prosecuting Mufaro Mageza said on April 7, at about 7PM police officers from Luveve who were on duty in Gwabalanda suburb received a tip off that Ngarife was in possession of dagga.
Police raided his house where a search was conducted in his presence and 65 twists of dagga were discovered on the floor next to his bed. The twists weighed 121,6g.
Ngarife told the magistrate that he used dagga to chase away evil spirits as his home was being haunted.
"My home is being haunted. I smoke some and use some to chase away goblins and evil spirits, sometimes my baby cries at night and I burn dagga to calm her down," he said.