Man lies in court, his love affair with tenant exposed in court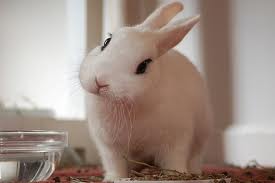 A Harare man reportedly lied in court when he applied for a protection order from a woman tenant at his house whom he accused of immoral behaviour and disposing used condoms on the door way but the woman told the court that he was just jealous because they have a sexual relationship.
Rifaro Mazhindu took his tenant Maria Magudha to court seeking a peace order against her immoral and abusive conduct.
"My problem is that she brings different men to the house at odd hours and i always have to pick up her used condoms every morning in front of my family," he said.
"Whenever i reprimand her about her foul behaviour she always physically and verbally abuse me in front of our neighbours. She threatens me with unspecified action and at one point she pushed me and i fell and got injured and then i made a police report."
maria denied all the allegations saying she was in a romantic relationship with Mazhindu and she went on to produce evidence in the from of sexual text messages.
"He is misleading the court . It is true that when i started staying at his house i was juts a tenant but then our relationship developed. He asked me to get an HIV test anmd after my results came out as negative he then asked me to move into the main house with him. He is lying that he lives with his wife and kids, his wife left for the UK a while ago," she said.