Maid scalds lover's wife with cooking oil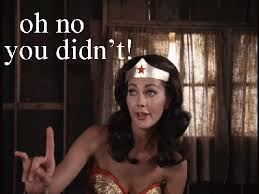 A 16-year-old maid scalded her lover's wife with cooking oil after she confronted her over the illicit affair. The victim's husband is a brother to the maid's employer.
The teenage girl (name withheld) appeared before Mr Temba Kuwanda charged with attempted murder. She denied the charges, but was convicted after a full trial due to overwhelming evidence.
Mr Kuwanda sentenced her to three years in prison but set aside 18 months on condition of good behaviour.
The remaining 18 months were further suspended on condition that she performs the 525 hours of community service. In addition, Mr Kuwanda ordered her to go for a counselling sessions for a week. The court warned her against dating married men.
"I want to warn you, stay away from married men; you are still very young. Look after yourself, find your own man and get married," Mr Kuwanda said.
"Stop chasing after these old men and fighting with their wives, be disciplined. What you did was uncalled for." In assessing the appropriate punishment, Mr Kuwanda said he took into account that the accused was a youthful first offender.
"Youthfulness is accompanied by mischievous deeds, associated with immaturity. I have given you an option to perform community service considering your age. However, it is the duty of the court to maintain law and order. You also need counselling so that you can reform," he said.
The prosecutor Ms Rufaro Mhandu proved that on June 14 the teenage girl was confronted by her lover's mother who warned her against having an affair with her son.
The woman then informed her daughter-in-law Louis Mawanza of the illicit affair.
Later that day, Mawanza followed the girl to her house and confronted her about the affair she was having with her husband.
An altercation ensued which was resolved by the girl's employer and Mawanza went back to her house.
As she was about to get into her yard, she realised that her husband's lover was running towards her holding a pot.
Before Mawanza could ask why she was running to her, the girl suddenly poured the hot cooking oil on her face.
Mawanza sustained serious burns and was rushed to hospital.