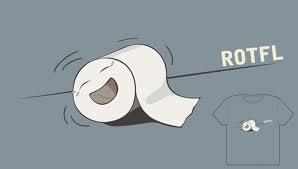 A WOMAN removed her clothes and paraded her privates in front of bewildered son-in-law while telling him to "respect" the organ which facilitated the birth of his wife by paying lobola, a court heard.
Tendai Rera, 39, teamed up with her husband, Dzokai Rera, to demand bride price from their son in-law, Dumezweni Siziba.
When he told them he was skint, they assaulted him, a Gweru magistrate was told. Tendai, who could not stomach returning home empty handed, went on to remove clothes in front of her son in-law, parading her privates, said Chipo Matshe for the State.
The errant couple was hauled before Gweru magistrate Gertrude Mayenyose last Friday to answer charges of assault and indecent exposure.
Dzokai pleaded guilty to assault and was fined $200 while his naughty wife was fined $250 on her own plea of guilty to assault and indecent exposure.
Matshe told how sometime last year, Rera and his wife decided to visit Siziba at his rural home in Somabula to demand lobola. Matshe said when the couple arrived at Siziba's homestead at about 8pm, they found him already in bed but still proceeded to knock on his bedroom door and demanded their lobola.
The two went on to break down the bedroom hut and assaulted Siziba with open hands and booted feet, the court heard. This was after Siziba, who was in bed, undressed, indicated that he had no money to pay lobola.
The court heard that Tendai suddenly removed her clothes and stood in front of her son in-law while giving him a full frontal view of her privates.
She went on to hurl insults at Siziba, telling him that he should respect her organ by paying the bride price.
Siziba called in the police.