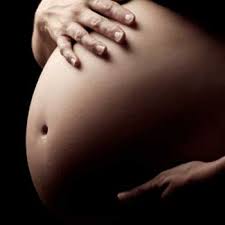 A 25-year-old man and his mom's sister were on Thursday lucky to escape jail after they pleaded guilty to falling in love and having sex on several occasions.
Samson Musararika (25) and his mother's sister, Shylet Chimuka (21) were each ordered to perform 210 hours of unpaid work for their incestrous offence. Samson's mother – Dolica Musarika of House No. 622 12th Street Hatcliff – is Shylet's sister.
In Zimbabwean tradition, the two are regarded as mother and son and any sexual relations between them constitutes an abomination.
The incestrous 'lovebirds' were initially sentenced to 10 months in prison before four months were suspended for five years on condition they do not commit a similar offence. The remaining months were commuted to 210 hours of community service on 21 October.
Patience Chamusara, prosecuting, had it that on 1 September this year, Shylet went to stay with her sister, Dolica, who was also staying with her son, Samson. It was reported that Dolica visited her rural home leaving the two staying together. The two took advantage of Dolica's absence and fell in love before immediately engaging in sexual activities on several occasions.
Samson and Shylet's love affair came to light when Dolica returned from the rural area before discovering that her sister had fallen pregnant. Dolica got the shock of her life when she quizzed her sister about the 'culprit' who had 'ballooned' her tummy and Shylet revealed that 'their' son Samson was responsible.
Dolica is said to have eventually discovered that the two close relatives were deeply in love. As if that was not enough, Samson also admitted to have had sex with his 'little mom' and that he was the father of her pregnancy.
Irked by what she had heard, Dolica decided to lodge a complainant with the police leading to the couple's arrest. They were later taken to court where they pleaded guilty guilty before a Harare magistrate. Shylet who is believed to be a month pregnant, was ordered to render her unpaid work in Mabvuku while Samson will perform his community service in Hatcliffe.