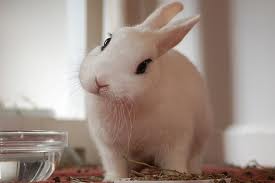 Crash:Two Lusaka Men Claim Woman As Wife
There was drama in the Matero Local Court after two men accused each other of committing adultery with the woman they both claimed was their wife.
Brown Njovu, 52, of Chipata township sued Royd Kalunga, 35, of Chaisa township for compensation for elopement and adultery after claiming the latter stole his wife.
Njovu told Senior Court Magistrates Petronella Kalyelye and Lewis Mumba that after having buried his first wife, a year later he started to look for a wife to marry.
He told the court that in 2004 he went to his village and met Mary Mbewe, 35, a divorcee with three children and decided to marry her and bring her with him to Lusaka.
"I found out that my wife had been married before to a man who drank alcohol too much and later undress himself in public.I was told that because of the shame in the marriage, her family had advised her to divorce the man.I paid dowry and followed all that was requested of me,"Njovu said.
Njovu, a pastor at the Mutumwa church said he currently has two children with Mbewe after 10 years of marriage.
He said later Kalunga joined their church and due to him being very active he was given a position to act as secretary.
"I started having marital problems with my wife and hearing rumours of her having an extra marital affair with Kalunga,"said Njovu.
Njovu told the court that one day after returning home from a church trip in Chongwe, he found his wife had left their matrimonial home taking most of their property except furniture.
"I looked from her everywhere in Lusaka and even went to her village but I could not find her.I also called most of her relatives and informed them about her disappearance,"he said.
Njovu told the court that in that very period Kalunga resigned from his position and stopped congregating at his church.
"One day I heard noise coming from outside and when I went out I found Kalunga beating his wife in public, he didn't notice me that night.She accused him of having an affair with my wife and ran away.When he left the scene I secretly followed him until he reached a house and entered without knocking.When I knocked the door my wife came out. I was surprised, she told me she was staying with him because I had chased her,"he said.
Njovu said he bought a court summons for Kalunga adding that when he personally took it to the house he found Kalunga had shifted.
"With the help of the people from his former neighbourhood and the police we found him in Chaisa and now we are here in court,"he said.
However Kalunga denied ever committing adultery with Njovu's wife but accused him being the one who had eloped with his wife.
"I married Mbewe in 2000, I went to Kabwe for work and when I returned I found Njovu had been staying with my wife and that they had two children together,"he said.
Kalunga told the court that Mbewe still loved him despite having had two children with Njovu.
"Mbewe told me that Njovu was just her boyfriend and that he had been mistreating her and their three children.She later decided to leave him and stay with me,"he said.
And Mbewe refused before the court ever being married to Njovu but said the just been in a relationship and admitted having two children with him.
Case was adjourned to 27th January, 2015 so that people from Mbewe's family can appear to clarify before the court the legitimate husband was.