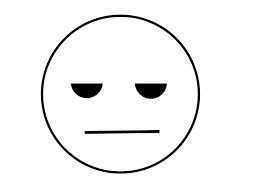 A 17–YEAR–OLD girl who was under the "guardianship" of RMG Independent End Time Message leader Robert Martin Gumbura yesterday said she lived in sexual bondage after severing ties with her family and mortgaging her life to Gumbura in line with the church's doctrine.
The teenager, who testified in the Victim Friendly Court before Harare regional magistrate Hosea Mujaya, said she joined the church in 2009 and alleged that she was raped on three different occasions between January and February 2013.
She said this was after she had embraced the church's doctrine of total separation and after her guardians, who were members of the church, left for Canada, she started staying at the accused's house during school holidays.
She narrated how the alleged rape incidents occurred after she had turned down the accused person's love proposals. The witness told the court that Gumbura would ask her why she was refusing to sleep with him when he had sex with every other woman in the church and, consequently, strengthened their marriages.
The second time she was allegedly raped, the court heard, Gumbura threatened that if she reported the matter, he would place her in the hands of the devil and she would also lose her mind. She said every time she wanted to go out of the premises, Gumbura's security personnel would accompany her and keep her under their watch.
The young woman did not report to the police allegedly because she had bought in into the church's doctrine that believers' issues had to be dealt with in the church. She said although she wanted to have a strong bond with her pastor, who always taught that the sheep must be close to the shepherd, she was unhappy with the alleged abuses and felt betrayed.
Gumbura always asked why she refused to have sex with him when all his wives begged for it, she said, adding that the pastor even showed her several messages in his phone to confirm it. She said after allegedly raping her for the third time, he received a message from his first wife, Queen Bunga, saying she wanted Gumbura to ejaculate in her that night.
She said the third time when he allegedly raped her, he ordered her to clean up after she told him she was on her menstrual cycle before allegedly committing the offence.
When she eventually asked her mother to collect her from Gumbura's house, she never told her what happened because she suffered from hypertension and only did so later after hearing of Gumbura's arrest, the court heard.
She had never gone to church since that time because she no longer trusted pastors, she said.
The trial continues on Monday.
Gumbura pastor