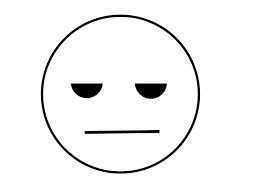 JOHANNE Marange (Simon Branch) leader, Clement Momberume who is being sued by his nephew Jasper Dhliwayo appeared in court yesterday facing a $10,000 adultery lawsuit.
Momberume who appeared before Bulawayo magistrate Victor Mpofu, was represented by Shepherd Mazibisa of Cheda and Partners.
The lawyer appealed for a dismissal of the adultery claim saying that Dhliwayo's marriage to Mavis Sungayi Vilakazi is not legally binding.
He argued that the man has no right to claim any adultery damages against anyone as he is customarily married to Vilakazi.
Customary marriages were only recognised for specific purposes like custody and rights of children, guardianship or for the distribution of assets, the lawyer added.
"Dhliwayo has no cause of action. His basis is that he is customarily married to Vilakazi but that marriage clearly does not conform to the Marriage Act 5.07. In other words the marriage is not solemnised in terms of Section 3 (5) of the Customary Marriage Act," said Mazibisa.
"Whoever engages in any sexual relations with Dhliwayo's wife cannot be sued because he has no rights therefrom," he said.
Dhliwayo however, objected to Mazibisa's appeal saying Momberume had sex with his wife when they were and are still married.
"I have been married to this woman for eight years. Momberume slept with my wife when we were married. She and I are still living together as husband and wife. I have got my own lawyer as well and I have witnesses that can prove what I am alleging," said Dhliwayo.
Mavis, who is a nurse, is Dhliwayo's second wife.
Magistrate Mpofu said he wanted to conduct thorough research and will pass judgment on Mazibisa's claim on Friday this week.
"I have looked into your appeal and as such I feel there is one aspect of this claim that needs to be carefully scrutinised. I will conduct thorough research and will make my judgment on Friday," said the magistrate.
Momberume is alledged to have slept with Vilakazi after telling her that her husband was on HIV therapy. He allegedly booked a room at a hotel where he slept with Dhiwayo's wife who is alleged to have been drunk at the time.