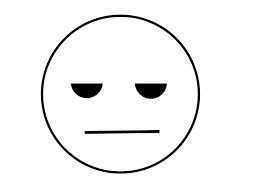 AN eight-month pregnant woman from Old Pumula in Bulawayo reportedly died during a private prayer session with a self-proclaimed prophet in her bedroom.
Close relatives say Lindiwe Nkomo, 35, a member of an apostolic sect in the suburb, had complained of stomach pains before she invited the prophet to her house for prayers on Thursday morning.
According to family members, a postmortem report states that Nkomo's womb raptured and that she needed urgent medical attention.
Witnesses said the prophet, John Jiri, prayed for Nkomo for nearly three hours until she died.
"We heard him (Jiri) praying loudly from 12 noon until 3PM while she groaned in pain," said a neighbour who declined to be named.
The neighbour said it seems nobody bothered calling an ambulance to take her to hospital.
"After 3PM we went to inquire and the prophet said she had taken a nap. A few minutes later a relative joined the prophet and they continued praying for her until they realised she was not waking up," said the neighbour.
The neighbour said they later told Jiri to call an ambulance to take Nkomo to hospital.
"The ambulance came around 4PM and the paramedics confirmed her dead," said the neighbour.
Narrating her sister's ordeal, Nomsa Moyo said her sister told them after their morning prayers that her baby was pushing upwards.
"We went for morning prayers in the bush and on our return she told us that the baby was pushing upwards. She instructed us to apply sheep fat on her stomach," said Moyo.
She said her sister also said she was feeling hot and they poured cold water on her.
"We prepared porridge for her but she could not eat and asked to be taken to her bedroom so she could rest," said Nomsa.
Lindiwe's landlord, Precious Nkomo said when they realised she was not feeling well, they resolved to call Jiri to pray for her thinking her problem was spiritual.
"We called Jiri to pray for her but when the situation deteriorated we called an ambulance but it seems it was already too late," she said.
Nkomo's visibly shocked husband Mkhululi Ndlovu said he was absent when his wife died.
"There is nothing I can tell you because I was in South Africa during the time of her death. There can be speculations but I am not in a position to condemn the prophet because I was not there," he said.
Jiri said he indeed prayed for Nkomo hoping she was going to get well.
"There is nothing I can tell the Press because I executed my duties as a prophet. Unfortunately Nkomo died after the prayer session. We called an ambulance and they told us she was dead," he said.
Comment could not be obtained from the police.