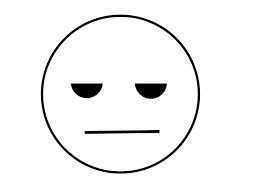 THERE was drama at the Hwange magistrate's courts on Thursday when a Lupane man who was being accused of raping his ex-girlfriend's six-year-old daughter fainted in the dock during cross-examination.
Court proceedings ground to a halt as a wave of astonishment swept the court after State prosecutor Mr Bheki Tshabalala indicated to Admire Maduma (23) that all evidence pointed to him before asking him what he thought.
Prison officials rushed to Maduma's aid before regional magistrate Mrs Dambudzo Malunga inquired if he was well, to which he said he was feeling "very hot".
"I don't know what happened your honour but I was feeling very hot before I began to feel dizzy and then found myself on the ground," he said, while shaking his head.
Maduma had just told the court that he was being framed by his ex-girlfriend as a way of fixing him for dumping her.
"I was away moulding bricks for World Vision which I used to work for at the time and these are false allegations made by the complainant's mother meant to fix me for ending our relationship," he said.
The court heard that sometime during the month of April at around midday, the girl was playing outside her home with her friends when Maduma who rents the same house called her. She complied and he allegedly took her into his room where he raped her once.
After committing the offence, he is said to have washed her while threatening to assault her if she told anyone.
However, on 29 April the complainant's mother noticed that her daughter flinched in pain every time she urinated. Unsure of the cause, she took her to her aunt who examined her private parts and discovered that she had been sexually abused.
She went further to interview the child who revealed what had happened before making a report to police in Lupane, leading to Maduma's arrest.
Malunga remanded Maduma out of custody to 30 December to allow him to recover before advising him to seek medical attention.