A wife's barber caused a stir in Bulawayo recently as she pounced on one of the student hairdressers demanding her husband's sperms.
According to B-Metro the incident unfolded after the husband had spent the weekend with the suspected girlfriend. It is alleged that the woman, only identified as NaNafi and married to Hebert White, was not amused when she got news that her husband had deserted her for a student hairdresser.
After digging some information, she then descended on the unsuspecting girlfriend and thoroughly beat her up. However, her behaviour resulted in the two lovebirds getting closer as Hebert reportedly went AWOL the whole weekend.
Sources from the salon said: "Hebert fell in love with the student hairdresser and it seems he was no longer supporting his family.
"The woman who is a vendor got information about the relationship and on Friday came fuming at the salon." It is reported that on the day in question she later went on a hunt for the girlfriend and meted instant justice on her.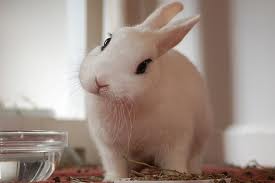 "After the incident, it is understood Herbert didn't go home and was away the whole weekend leading to the wife concluding that he was at his girlfriend's place.
"On Monday, NaNafi came to the salon carrying a plastic bag and she started by shouting at her husband before approaching the girlfriend.
"She insulted the girlfriend before giving her a plastic bag demanding her husband's sperms," said the source.
The hairdressers and their clients reportedly had a free drama as NaNafi proved to be a drama queen at the salon.
When NaNafi was contacted for comment, she indeed lived to the word that she was a drama queen.
She stood up from her vending place, took off her wrapping cloth before moving up and down as if she wanted to mete instant justice on B-Metro reporters.