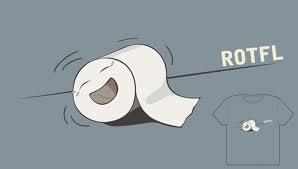 Small sex organ costs man marriage
Related Stories
Couples warned of fraudulent marriage certificates | 20 January 2014
T.B. Joshua expresses his views on same sex marriage | 15 January 2014
Nigeria bans gay marriage, public display of same-sex relationships | 13 January 2014
'Tsvangirai's marriage to Liz was a mistake right from the beginning… it was bound to fail' | 04 January 2014
'No sex before marriage vow backfires' | 19 December 2013
Man hangs-self over failed marriage | 03 December 2013
A Bulawayo man shocked the court yesterday when he told the magistrate that his small male organ had cost him his marriage as his wife preferred a big one.
Tulibambile Munsaila, who dragged his estranged wife Kerina Ngomeni to court for maintenance, said before she abandoned him, his wife told him that his male organ was too small as she enjoyed a big one.
"Your worship, she has been cheating on me for a long time and I kept forgiving her. She even told me she has a boyfriend, a CID, who has money unlike me a vendor," Munsaila said.
He added: "She told me that I have a small sexual organ and she preferred a big one. At some point I slept in the bush when she had gone away for the night not knowing I would come back. I have even found some used condoms in the house."
Munsaila left the court in stitches when he said he suspected that his wife was possessed.
"She refused to come to my rural home to see our children saying she will not go to the Tongas. I am always crying because of this woman," he said.
Munsaila said he wanted his wife to pay him $80 per month as maintenance of their two minor children who are staying with his parents in Binga.
In his application Munsaila said Ngomeni was employed and earned $150 per month.
In response Ngomeni, who was in tears, said she was no longer working as Munsaila had made her lose her job.
"I lost my job because of him Your Worship. He went to my boss and started accusing him of sleeping with me and my boss said he did not want drama and fired me," she said.
Ngomeni also accused Munsaila of physically abusing her but could not report him to court.
"He has assaulted me several times and on one occasion it was in front of Tredgold Building. I never had him arrested because he has many problems," she said.
"He never paid a single cent to my family your honour, not even one cow. He does not know my parents but all he does is to beat me up day and night."
Ngomeni showed magistrate Victor Mpofu some clothing worth $60 which she bought for their two children in November last year but said Munsaila blocked her from taking them to the children.
Munsaila denied beating her several times but admitted beating her twice when she provoked him.
He said: "Your worship, she is lying. I only beat her up when she told me to go and sleep with my mother for more children and when she tried to get rid of our last born."
The matter was deferred to January 28 to allow Ngomeni's employers to furnish the courts with the status of her employment.