A BUHERA man – who unleashed a reign of terror in Murambinda, waylaying men whom he forcibly sodomised and earned himself 15 years behind bars – is back in the dock on allegations of forcing himself on a prison inmate.
Panganai Tavangwena (29) made the headlines two years ago when he turned Murambinda Growth Point into a hunting ground.
Police launched a robust campaign, which subsequently led to his arrest.
The convict is facing new charges of sodomising a fellow inmate at Rusape Prison where he is serving his sentence. He appeared before Rusape regional magistrate Mr Livingstone Chipadza, while Tirivanhu Mutyasira prosecuted.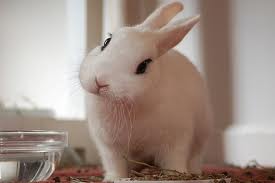 Allegations are that on February 25 at around 11pm, the complainant was sleeping next to the accused person in the same prison cell.
While the complainant was asleep, the accused removed his pair of shorts and skin tight. He sodomised him while he was fast asleep.
The complainant later woke up after feeling some pain. He grabbed the accused persons private parts and raised alarm, resulting in other inmates waking up, said Mutyasira.
The accused tried to play down the case, but the complainant started crying resulting in prison officers coming to investigate.
He was arrested and charged. Tavangwena pleaded not guilty, saying the complainant was sodomised by another inmate and not him, but the complainant was adamant that he was the culprit.
Chipadza was expected to pass judgement yesterday (Thursday).
When he unleashed terror about two years ago, men in Murambinda had sleepless nights as Tavangwena, who dressed as a woman, broke into homes at night and raped them.