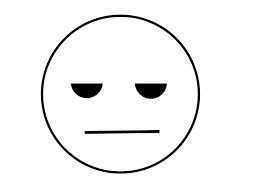 A BULAWAYO teenager is in trouble for allegedly impregnating his 13-year-old girlfriend, a pupil at a city school.
Kind Moyo of Tshabalala appeared in court for having sex with the minor.
Presenting the State's case before Western Commonage magistrate Temba Chimiso, prosecutor Whatmore Tembo said Moyo was being charged with having sex with a girl who was under the stipulated age of 16.
Tembo said in December, Moyo visited the girl who also stays in Tshabalala and they ended up having sex in a sanitary lane outside her house.
The matter came to light this month after the girl was taken to a doctor for tests and was discovered to be pregnant.
After being quizzed by the magistrate, Moyo admitted committing the crime but denied knowing that she was under age.
"I knew she was in Form Two but judging from her body I did not suspect she was under age," he said.
Moyo pleaded for leniency from the court saying he was not the one who deflowered her.
"When I slept with her she was not a v*rgin and I would like the court to consider that before passing the sentence," Moyo said.
Chimiso hit back at him saying his crime was not of breaking the girl's v*rginity but that he slept with a minor.
"Your crime is not that you broke her virginity. It is not a defence to say so. The courts are here to protect young people from sexual exploitation, harmful circumstances such as unwanted pregnancy and sexually transmitted diseases," said Chimiso.
He said the courts had a duty to protect the girl child. Chimiso ordered Moyo to attend court today for sentencing.