Man kills woman and eats her
MURDER suspect has been killed by a mob in Malawi's Chikwawa district after he allegedly killed a woman and ate part of her flesh.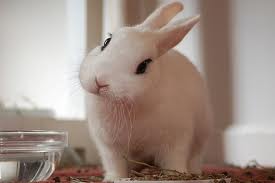 Nyasa Times reported that the gruesome murder, which took place in Liwonde village, was discovered after the suspect had chopped off the victim's head and disemboweled her, before eating her intestines and parts of her skin.
"It was a gruesome murder, you would not want to see the mutilated body," Rhoda Mawale, an officer at the Chikwawa police station was quoted as saying.
Soon after the horrific crime, an angry mob approached the suspect and chased him down and killed him.
The development marked a surge in the number of mob killings that have ravaged the southern African nation in the past months.
An unknown man was recently reported to have been beaten to death after he was suspected of stealing in Balaka District.
The man was said to have been found in a neighbour's house, following which he was severely beaten and left on nearby railway tracks, where he was run over by a train.
The United Nations Commission of Human Rights has since condemned acts of mob justice in Malawi, calling on law agencies to bring culprits to book and sensitise citizens on the dangers of taking the law into their own hands.