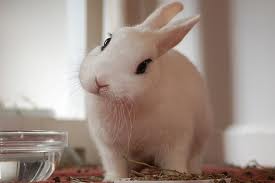 A Mangwe man (48) has been granted a protection order against his estranged wife (27) whom he accused of beating and insulting him in front of their three children.
Mr Moffat Ndlovu, from Linda Village, said his wife Ntombiyezwe Ngwenya had since dumped their children aged 11, nine and three years at her parents' homestead and moved to Botswana.
He said his wife recently locked him in their bedroom hut and threatened to set it on fire while he was inside.
'My wife is a violent woman and I'm afraid that she might harm me or even kill me. She doesn't respect me as she beats me up or even insults in full view of our children. She recently locked me up in our bedroom hut in the middle of the night and she left me there after threatening to burn me alive.
"She is an irresponsible mother and recently she just dumped our children at her paternal home leaving them in the custody of youngsters and left for Botswana. I've been forced to quit my job so that I can look after the children," said Mr Ndlovu.
He said the three children did not have birth certificates and each time he tried to confront his wife over the matter she became violent.
Mr Ndlovu said he had made several attempts to obtain birth certificates for his children but officials had indicated that their mother had to be present since she was still alive.
He told the court his wife was now involved in an extra- marital affair in Botswana.
Mr Ndlovu said he had separated from his wife but she kept returning to their matrimonial homestead to harass him and the children.
"We are now on separation but my wife keeps coming back to torment me. As an excuse she tells me that she will be coming to visit the children but this is all lies as she does not care about the children," he said.
In response Ngwenya accused her husband of lying in a bid to separate her from their children.
Plumtree magistrate, Mr Livard Philemon, ordered Ngwenya to desist from assaulting or insulting her husband. He also ordered her to stop threatening him and the children.