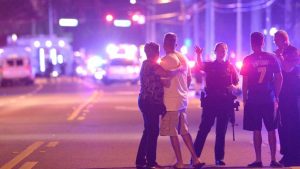 Good day Met,
They've been covering all the different stories and angles re the gay club shooting in Orlando.Ive been following all the major and a few small network coverage and you will be surprized as to what I've discovered. None of them is covering a devastating untold story I first glimpse on an ABC small town correspondent.
The big deal is several wives have bravely come forward inspite the disgrace to lash out that they were shocked their hubbies were killed at the gay club.Their stories are about the horrors of finding out your husband was creeping on the down-low.These wives talked about the mental anguish of the betrayal and worrying about their health now.One wife refuses to bury her hubby and insists his mother must deal with the matter.
Met can you imagine such a thing,to find out in such a way?i wonder if some of them are not secretely glad they get closure this way from their hubbies betrayal?Tragic all around but I think the media should highlight the dangers of down-lo men living these double life and the impacts on their families.