Drama as security guard stabs wife, tries to suck her blood during prayer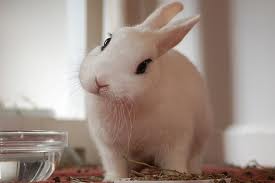 A BULAWAYO man allegedly started shouting profanities during a prayer session, stabbed his wife and sucked her blood before attacking two neighbours with a shovel.
Lovemore Khumalo, 42, a security guard reportedly left his neighbours unconscious, after the vicious attack.
He appeared before regional magistrate Mrs Sibongile Msipa-Marondedze facing two counts of attempted murder.
The magistrate remanded Khumalo to today saying he should appear at West Commonage Magistrate Courts, pending psychiatric examination.
Khumalo's wife – who was not named in court – said he lost it during the night on December 5 last year.
She said, in her warned and cautioned statement, Khumalo was praying when he suddenly started chanting in vulgar terms.
"I tried to calm him down and he attacked me with a knife. When I started bleeding he grabbed me and sucked the blood," said the woman.
"One of our neighbours heard me screaming and rushed into the house to investigate. My husband turned and attacked him, which forced me to seek refuge at our neighbours' who accommodated me for the night," she said.
"On the following day, he spotted me and gave chase threatening to harm me. I ran and sought cover from a stranger and Khumalo in turn attacked him with a shovel."
Prosecuting Ms Concilia Ncube said:
"His wife ran and hid behind Ezeks Moyo who was cultivating his field using a shovel. Khumalo, in anger, snatched the shovel from Moyo and struck him with it on the head several times. Moyo collapsed and lost consciousness," said Ms Ncube.
The court heard that Mr Moyo sustained serious injuries and was admitted to the Intensive Care Unit at Mpilo Central Hospital.
"Another man tried to rescue Moyo as he saw Khumalo attacking him. Khumalo in rage turned to Thabani Thebe who started running and gave chase but failed to catch him," she said.
Ms Ncube said Mrs Sindisiwe Dube, 62, was Khumalo's second victim.
"A few minutes after striking Moyo, Khumalo who was still armed with a shovel met Dube. He attacked Dube and struck her several times on the head and she immediately lost consciousness," said Ms Ncube.
The court heard that Mrs Dube was also taken to the Mpilo Central Hospital ICU for treatment.