HWANGE regional magistrate Dambudzo Malunga has lashed out at a Grade Seven pupil for alleging that she was raped and infected with a sexually transmitted infection, only for medical results to reveal that her alleged rapist never had an STI.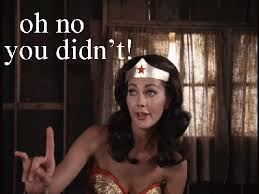 The rape suspect, a 27-year-old man from Jambezi, was charged with three counts of rape for allegedly raping his teenage cousin, but has been found not guilty.
The alleged rape came to light after the girl was treated for an STI.
The alleged rapist has a nurse from Jambezi Clinic, Gracia Ngwenya, to thank after she testified that medically, there was no way he could have raped her.
"It's impossible for one partner to test negative and the other to test positive for a sexually transmitted disease if they had sex and are within the incubation period. It's then impossible for the accused to have infected the girl," said Ngwenya as she testified in court.
Magistrate Malunga then acquitted the alleged rapist after a full trial.
She lashed out at the Sikumbi Primary School Grade 7 pupil.
"It seems the girl has experience in having sex with different men and would charge them for her services," said Malunga.
Prosecuting, Tawanda Sigauke had alleged that the man raped his cousin three times between December last year and April this year.
"On December 23 last year, the accused approached the girl who was playing with others and asked for sex while promising to give her $5. The complainant agreed and they had sex in a bush behind the girl's parents' homestead after which he gave her $1.50," said Sigauke.
He said the following day the two met at a football tournament and allegedly had sex in a nearby bush.
The men allegedly gave the girl $2 after sex.
On the third count, the prosecutor alleged, the man visited his cousin and found her alone at home and raped her before giving her $2.
"On April 10 this year, the accused visited the complainant at her parents' homestead where she was alone. The two had sex in a bush and he gave her $2," said Sigauke.