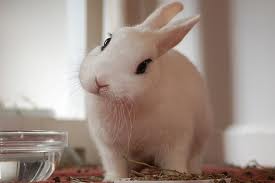 IN a move to ensure that villagers maintain traditional values, ten villagers from Gudo Village in Masvingo were each fined a goat for sowing round-nuts at the beginning of the rainy season.
Chief Neshuro reportedly fined villagers who were accused of disrespecting traditional values.
It is believed that round-nuts should be planted last, as they can "stop rains if planted early."
Nyasha Chali, one of the villagers found on the wrong side of the law said, "When I planted round-nuts, I never thought it was a problem, but was shocked when we were summoned before the chief.
"It is unfortunate that there are some issues which appear to be more important. All I know is that people no longer keep most of the traditional values. We were fined as it was said our actions could result in the rains stopping because round-nuts are planted at a later stage and not at the beginning of the rainy season."
Chali revealed that there were more than 10 villagers who were fined.
He acknowledged that some were not aware of the belief while others did it out of disrespect.
"The chief should have warned us instead of making everyone pay the fine because there are some people who were not aware that they were doing a wrong thing by planting round-nuts. it was going to be fair if only he had fined elders who knew that they were doing a wrong thing," he said.
However, most villagers were happy about the chief's ruling saying.
"It is good that these people were fined because traditional values have to be maintained. We can joke about other things, but not when it comes to the rain because that is our life and we do not want drought. If people go unpunished, the next thing they will start going to the fields on Wednesdays and that is unacceptable because it ends up affecting everyone."
Efforts to get a comment from Chief Neshuro were fruitless as he was said to be away.