A Harare woman is regretting having a love affair with a soldiers' husband as she continues to received threats to the ex-love's wife.
Mucha Chimiti has claimed to be under fire through the thrashings and threats she is receiving from Yvonne Muchekedzese the legitimate wife to sergeant Tendai Mapuranga.
Both Yvonne and Tendai are soldiers based at Artillery Brigade in Domboshava.
Mucha claimed that Yvonne sent threatening messages to her through mobile phone.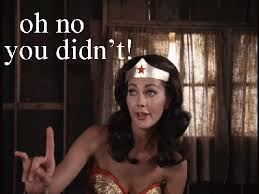 "The problem is that Yvonne is failing to believe that I have since ended things with her husband. She came to my house in Ushewonkunze with her colleagues and ransacked my place. They took my cash which was about $3 760 and I reported the case to the police in Waterfalls. They left just $3. Yvonne said it was her husband's money so she had a right to take it. They also destroyed my furniture," Mucha said.
Yvonne confirmed Mucha's affair with her husband saying she was after her down fall.
"I know the woman as my husband's girlfriend . The thing is she wants to tarnish my image and destroy my life. I am a soldier and she is trying all she can to bring me trouble," Yvonne said.