Woman loses eye after refusing hubby sex
Advertisement
A man from Tavagadza Village under Headman Mupindu in Chivi has been remanded in prison after he bashed his wife until she lost her left eye because she had refused him sex.
Portia Tavenyika of Zivuku Village had to run for dear life in the dead of the night and almost blind as her eye was bleeding profusely. She found refuge at Edmore Zviuya's homestead after being led there by her four-year- old daughter because she could not see clearly.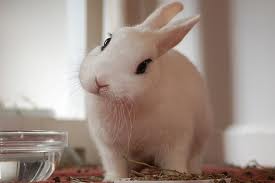 Tawedzerwa Gwarera (26) of Tavagadza appeared before Magistrate Bishard Chineka in Mashava facing assault charges. It is the state case that on December 22, 2014 at around 430am, Gwarera arrived at his homestead from Sese Business Centre and demanded sex from Tavenyika who refused.
The court heard that Gwarera was not happy and he assaulted Tavenyika with open hands and fists on her head, left eye and all over resulting in the loss of the left eye. Gwarera was remanded in custody to August 10, 2016. Nixon Chamisa prosecuted.