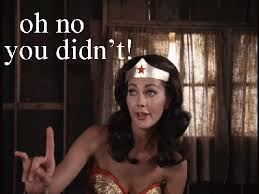 A Bulawayo man who abandoned his family and was holed up at a "small house" had his cover blown when his wife by coincidence spotted his clothes on the washing line at his love nest, a magistrate heard.
The Chronicle reported that Western Commonage magistrate Tancy Dube heard this when Regai Sithole of Mpopoma dragged her lover's wife, Leticia Chitewe to court seeking a protection order.
Sithole told the court that Chitewe was harassing her and physically abusing her for dating her husband.
This was after the respondent had discovered her husband, Parirenyatwa Jaricha hiding at Sithole's house in Mpopoma.
"My husband left home on December 20, 2013 and he never returned and we had a gloomy Christmas. However, on December 26, I decided to visit my church mate in Mpopoma and as I was passing by some flats, I spotted clothes on the washing line," said Chitewe.
"The clothes resembled those of my husband and I became suspicious and went in to enquire. When I knocked on the door, Regai Sithole opened and I caught a glimpse of my husband eating through an opening on the door and I immediately stormed in."
Chitewe told the court that she confronted her husband and they started arguing before she turned on Sithole and exchanged harsh words with her.
Sithole, who claims to be Jaricha's second wife, told the court that the respondent has since that day been regularly visiting her home to harass her physically and verbally as well as threatening to kill her.
"I am applying for a protection order against my husband's first wife, Leticia Chitewe. Ever since she discovered that I was staying with Jaricha, she has been in the habit of stalking me and visiting my home almost everyday to harass and physically abuse me.
"She insults me and has threatened to kill me if I continue loving Jaricha and I pray that the court grants me the order," said Sithole.
"I did not assault Sithole and I only visited her home once and that was on the day when I accidentally discovered that my husband was staying with her. I have since separated with my husband and he is now paying maintenance for our children," said Chitewe.