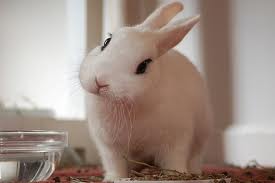 A GRIEVING Bulawayo widow buried her husband – then emptied their home, leaving just a toolbox, in front of stunned mourners.
Nomtshado Mabhena, after a row with her in-laws, emptied the house in Bulawayo's Emakhandeni suburb, also removed the gate, shortly after burying her husband, Japhet Ndlovu, at West Park Cemetery on Saturday.
She told stunned mourners, including Ndlovu's relatives: "I'm leaving the toolbox because that's all he ever owned in this house."
Witnesses told how Mabhena was so impatient to grab the property she could not even wait for the mourners to have lunch following the burial.
Her relatives assisted her to load the household goods onto different vehicles, while some uprooted the iron gate and loaded it on the back of a truck.
One neighbour said: "We were treated to free drama a few minutes after burial.
"His widow, Mabhena could not wait for relatives and neighbours to disperse when she suddenly picked a fight with her in-laws in front of everyone. She went on to pack every movable item in the house and even uprooted the gate.
"For a minute, we forgot she was ever married to Ndlovu as she threw his clothes on the floor and only left a toolbox claiming that was all he owned his entire life."
Mabhena was Ndlovu's second wife. He had three sons with his first wife, whom he divorced. When a Chronicle news crew visited the family yesterday morning, the house was empty with a kombi parked inside the brick-walled yard. The gate was removed and Ndlovu's three sons were milling around.
His eldest son, who declined to be named, said: "I've never seen such madness in my entire life. I got here a few days ago from South Africa when I heard about my father's death and to my surprise the Mabhena family fought with my family over burial arrangements, cooking and property.
"I tried to resolve the matter and we went on with arrangements peacefully until after my father was buried. All I can say is that I'm glad the drama is over and that the Mabhena family is out of our lives after embarrassing us in front of the whole universe.
"They took away everything and only left a toolbox and my father's clothes, which is a clear indication of what Mabhena really was."
He claimed Mabhena and her family had planned to embarrass his family from the onset.
"Now that Mabhena fled with the gate, we have to secure this house because anyone can tamper with the house or the car. We are not surprised by the stunt she pulled as rumours had it that she wanted to act this way after my dad was buried," the son added.
Mabhena, reached by telephone, declined to comment. Instead, she handed the phone to another female individual who said curtly:
"How can I help you? We don't have any comment, thank you." She hung up.