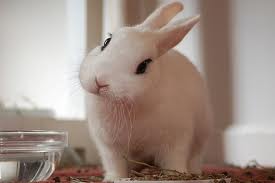 Tired of her marriage, a woman, Idowu Asogbon, has called on Oja'ba/Mapo Grade 'C' Customary Court, sitting at Mapo Hall, Ibadan, Oyo State, to grant her divorce because of her husband's unfaithfulness and threats to her life.
She said: "He married me a virgin about eight years ago and our matrimony is blessed with two children. I wish for the dissolution of our marriage because he impregnated another woman, five months after I delivered my first born and also sent me out of the house when I was pregnant with the second child. All along, I've been responsible for the welfare of our children.
"My husband beats me to the point that he wounded me with a broken bottle and also stabbed me with a knife in the head. He monitors my movements. He cuts my hair. I want this court to separate us and request to have my children because he will not be able to take care of them. There is no more love between us. I'm fed up," Idowu pleaded with the court
But her husband asked her, "Did I cut your hair?" Idowu responded sternly "yes."
The husband, Olumide, said: "Although, I agreed with her on the divorce against me, but I want the court to know that I neither stabbed nor cut her hair. I took care of her after she fell down during one of our misunderstandings. That is all I can say."
President of the court, Chief Ademola Odunade, granted the divorce on repayment of dowry. He ordered that the custody of the two children produced by the marriage be given to the plaintiff, Idowu. The defendant is expected to be paying N10, 000 monthly as feeding allowance for the two children until they grow up. He should also be responsible for their education and health services.