An estranged wife, Sola Bamisile, 30, on Monday told an Ikole Ekiti Customary Court, that she could longer bear her husband strong urges.
The petitioner alleged that her husband, Bayo Bamisile, constantly beat her whenever she refused him .
Sola told the court that within five and half years of their marriage she had given birth to four children.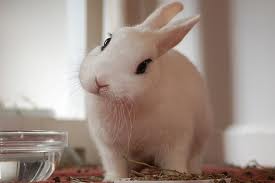 She also alleged that the respondent failed to care for her and the children.
According to her, none of the children is in school.
She said, "I always quarrel with my husband because none of our children is in school; there is no proper care for me and the children.
"My husband is always concerned about doing it with me whenever he has taken palm-wine.
"He has not even paid my dowry."
The petitioner, however, told the court that her husband and his family members have been reaching out to her to reconsider her divorce move.
She said, "My husband and his family have been coming to me to change my mind about the divorce.
"He has also written a letter of undertaking to be of good behaviour."
The petitioner tendered the letter of undertaking in court as exhibit.
The letter was admitted by the court.
The respondent denied the allegation of constantly fighting his wife and failing to take care of his family.
He, however, admitted to non-payment of the dowry.
The president of the court, Mrs Yemisi Ojo, ruled that the plaintiff should monitor the respondent behaviour for three months to ascertain if he has changed.
She also ordered that the man should enrol his children in school before the next adjourned date.
Ojo adjourned the case to May, 8 for report of settlement.