A WOMAN from Bulawayo stabbed her husband with a screw driver after accusing him of having an affair with their tenant.
A court heard that the woman got home on Monday night when her husband was already asleep and started accusing him of having an affair with their tenant.
Langelihle Moyo (44) of Old Magwegwe suburb pleaded guilty to assaulting her husband Majaha Moyo (38) when she appeared before Western Commonage magistrate Miss Tancy Dube.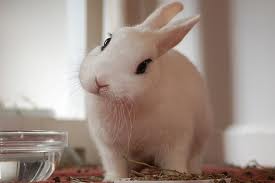 She was remanded in custody to August 10. Prosecuting, Mr Mufaro Mageza said on Monday night, Majaha arrived home at 10PM and his wife arrived an hour later. Langelihle immediately started accusing him of infidelity when he opened the door for her.
"Complainant got home at around 10PM and found his wife not yet home and he slept. Accused person got home at 11PM and the complainant opened for her. She immediately started accusing her husband of having an extra marital affair with their tenant," said Mr Mageza.
"Accused person went to wake the tenant and demanded rentals money. The tenant said she didn't have the money at that moment so she went back to her room.
"She took a screw driver and stabbed her husband once on the left shoulder."
Mr Mageza said Majaha reported the matter to the police and was referred to Mpilo Central Hospital for treatment.
In his statement, Majaha said his wife's accusations emanated from nowhere.
"I opened the door for her but from nowhere, she started accusing me of having an affair with our tenant. She went on to stab me with a screw driver. I asked our tenant for help and we went to report to the police," read the statement.