A WOMAN from Nketa 7 suburb in Bulawayo allegedly beat up her neighbour when she saw the woman walking with her husband.
Portia Mupfudze (37) allegedly also took Sithokozile Chigiji (40)'s shoe and said she would take it to Tanzania to bewitch her.
Mupfudze accused Chigiji of being her husband's girlfriend and hit her several times with a stone.
She told a court that her husband, Mr Conwell Mubaiwa, disrespected her by having an extra marital affair with a woman who lives three houses away from their matrimonial home.
Mupfudze pleaded guilty to assault before Western Commonage Magistrate Miss Tancy Dube.
She was fined $50 or 20 days in jail.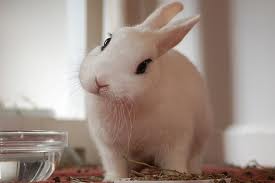 Mupfudze pleaded with the court to give her time to raise the fine.
"Your Worship I only have $20 at the moment may you please give me more time to pay the outstanding amount," she said.
Miss Dube gave her up to August 15 to pay the fine.
Prosecuting, Ms Magret Takawira said on August 1 at around 8:30PM, Mupfudze spotted her husband walking with Chigiji.
"Accused person fumed when she saw her husband in the company of another woman. She slapped the complainant and she fell. She picked a stone that she used to assault complainant," said Ms Takawira.
She added: "Accused's husband restrained her. Complainant fled the scene leaving one shoe behind. Accused picked the shoe and chased the complainant who found refuge at a house close by where she was rescued from being assaulted further."
In her statement, Chigiji stated that she was having an affair with Mr Mubaiwa but only because he had told her that he was no longer married.
"I know the accused person as my boyfriend's ex-wife. She vowed to go to jail for me, shouting that she wanted to kill me. She said she wanted to take my shoe with her to Tanzania to bewitch me," read the statement.