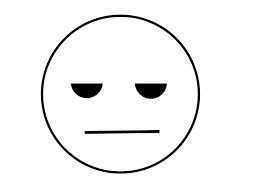 A WOMAN from Hope Fountain Mission on the outskirts of Bulawayo was allegedly infected wilh HIV after allegedly having demanded unprotected sex from her HIV-positive lover claiming it was the only way of cementing their relationship after a 28-year separation, BMetro reported.
The woman (name withheld for legal reasons), left her eldest son in Makhandeni whom she was staying with to stay with her lover demanding unprotected sex from him well knowing that he was living with the virus.
The two parties had five children together before they separated in 1986.
It is reported the woman ignored her children and relatives' plea not to rekindle her relationship with her HIV-positive lover.
As fate would have it, she contracted the virus. Then her lover teamed up with his second wife and attacked her accusing her of disturbing their relationship.
The woman, who claimed she was now living with the virus and that her lover was refusing to give her money to go to hospital, apparently broke down in tears at a Bulawayo court while narrating her ordeal before Bulawayo magistrate, Mr Victor Mpofu.
She was dragged by her lover who was claiming the property he bought her after reconciling saying she was abusive and violent towards his wife.
"I am chasing her away from my house and I need the property which I gave her when we reconciled after 28 years of separation. She is now blaming me for infecting her with HIV but when she came to me she knew that I and my wife are living with the virus. She is the one who demanded unprotected sex saying it was the best way of rekindling our relationship," he said.
The heartbroken woman refuted the claims saying her lover and his wife were assaulting her, chasing her away from the house accusing her of being a nuisance.
"They are always abusing me. At one time I went into a comma after they assaulted me with a knobkerrie and a spear. This man is heartless after I sacrificed myself to sleep with him without protection despite the fact that he is HIV-positive he is now ill-treating me after realising that he had infected me with the virus," she said.
There was an exchange of harsh words between the woman and the wife when she was called to testify against allegations that they were physically and verbally abusing the defendant.