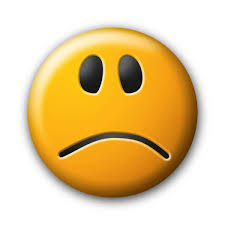 WHO can stand watching their better half making love to another woman?
A woman from Cowdray Park in Bulawayo allegedly failed to come to terms with seeing her husband making love to his girlfriend when she busted their love nest
Word on the street is that Emily Nyondo allegedly collapsed and died after seeing her husband, Oscar Nyondo, in bed with an alleged girlfriend, only identified as MaMsie.
However, Oscar has vehemendy denied that he was caught pants down.
A source close to the family claimed someone informed Emily about her husband's illicit affair prompting her to carry out her own investigations.
"Last Sunday when her husband left home pretending to be going for a beer drink, she decided to verify the rumours. She followed him a few hours later to the girlfriend's house. When she got there, she found the doors locked and we wonder why she decided to peep through the window. She found the two making love," said the source.
The woman reportedly watched for a few minutes before calling her husband's name and ordering the two to open the door.
"When they refused to open the door, she left and returned to her matrimonial home and on her way back she passed by her friend's house and told her what had transpired. The friend accompanied her, a few minutes after arriving at her home she collapsed and died," she said
Neighbours who had gathered at her house called an ambulance and paramedics, upon arrival, confirmed her dead.
"The deceased's body was collected by the police and on the fateful day the husband told neighbours that he did not want people at his home because they were liars and had destroyed his marriage," said the source.
When B-Metro visited the couple's home, a neighbour said they had left for burial.
"We understand that on the day the woman died, she had caught her husband with a girlfriend. The woman's family refused to come for the funeral therefore the husband and his family were forced to take the body to her family in Shangani," said Otilia Ndlovu.
When contacted for comment, Oscar refuted the allegations.
"I am mourning my wife and I do not have the strength to talk to you. Anyway what you are saying is not true because I do not have a girlfriend. People were feeding my wife lies and now they are happy that she is dead that is why they are saying such things."